Zodiac of the month: Sagittarius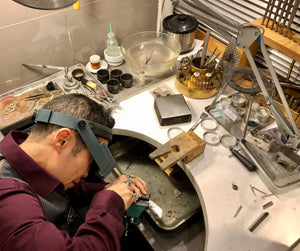 About the Wizard
I am a Singapore born, now living in Vancouver, Canada, Asian trans alchemist, concocting spells since 2010, and silver/gold smithing since 1996. I intentionally fabricate in magick and joy, using symbols that activate, creating powerful and joyful rings, earrings, necklaces and sacred icons, in high vibrational silver, gold and healing gemstones.
I teach, guide and spread magick and joy through my work, readings, guidance and more. I have a BFA in Fine and performing arts, Interior Design and Feng Shui Certification, and rich life lessons that have been my spiritual training.
My work reminds the world that every one of us can CHOOSE to SHINE in Beauty, Joy and Magick. Please ENJOY and, always, Believe In Magick!