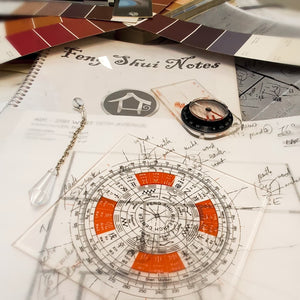 Tien the Wizard
Feng Shui Consultation - 2 hours, in Greater Vancouver
Regular price
$441.61
$0.00
Unit price
per
I utilize Classical Feng Shui with Flying Star (3000 year old astrological and earth based math and wisdom) techniques to align and restore the CHI in your home, ensuring the space is clear and vibrating at new frequencies. This allows you to excel and BE the change for yourself, your loved ones and thereby impact all you meet and the world frequency. This technique incorporates placement of shapes and colours to fill in missing CHI and also to connect CHI in various corners of you home. 

When all the CHI is activated and in balance, now there is harmony. 
I also coach you through various of my magickal modalities to unpack and reveal things in the way in how you believe and live your lives, in and outside your home. My empathic abilities and connection with the elementals allows to me to discover and feel attached entities, ghosts and energies that may harm, or block your connection to source. I then clear them and train you to clear them as well.
I have been a Feng Shui consultant and interior designer since 2003 and while I do not actively market this expertise, I still enjoy and love being able to provide this for the folks that find me and attract me because we are of like minds and hearts!
Please schedule a 15min complimentary consultation to see if this is the path for you by 
CLICKING HERE
, or email me to set up a 2 hour session.
Contact me for international or outside of Vancouver pricing and options.
---