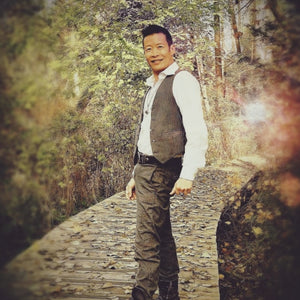 Tien the Wizard
Wizard Guidance Coaching
Regular price
$1,100.00
$0.00
Unit price
per
Please schedule a 15min complimentary consultation to see if this is the path for you by CLICKING HERE
Spiritual and or Gender Coaching with the Wizard. Once a week for a month, brilliant effective source connected coaching. Using modalities from Zen Buddhism, earth and elemental magick, eternal and astral awareness and ancestral guides, I guide you with applicable, relevant and powerful methodology.
You begin to understand and love yourself in new ways. You are tasked with clear, practical tools and techniques to work on immediately. Your awareness of self as all powerful source, connected to eternal consciousness gets awakened and upgraded. You now bring a whole new frequency to your life, work, people and the world, to impact and cause change in a whole different way. The quality of your life, and the reason for your existence can finally be of joy, love, magick and power.
The work we do here is sacred. It's profoundly simple, hilarious, and liberating. I'm calling it my energetic upgrade. Some tiny shifts and suddenly I am operating in a whole new dimension. I started working with Tien at the perfect time though part of me wants to say..."Where has he been my whole life?" I will forever be grateful for this coaching.        

Danielle Diamond of House of Regalia 
Life changing magick!
Thank you Tien for your incredible guiding work. Small shifts made huge changes and you really helped me lean into the last leg of my recovery, assisting me to finally move from hesitancy & confusion into power & vibrancy. Your legacy will live on in my life and it means so much to know that I can call and book up top ups whenever I need. Please keep sharing your medicine with the world, you are an icon & a legend.
shinning is ur birthright
as queer beings,
awakening is about the core context we use in our approach.
Tien the Wizards coaching is what made the difference for me - wholesomely on my journey. Tien's methodology works, it rare these days to find a teacher/ guide who gives me access to my authentic power, as source of all my life's ebbs & flows.
It's not easy for us queer bitches when we are waking up. What we need is someone who got our back. joyfully.
Tien is your Wizard now.
Coaching
Tien is a master at the art of disappearing issues in his work as a
coach. He offers generous listening and a straightforward, candid
approach to whatever you are dealing with in life. He expertly guides
his clients through a process of being with what is, non-resistance
and acceptance. These key elements combined leave me feeling free and
clear after every coaching session and ready to take action in my
life.
Jane Wyllychuk
Registered Clinical Counsellor
Tien's coaching is not for the faint of heart!! By saying what needs to be said, Tien helped me gain more expansive perspectives and feel more so much more empowered. My frequency shifted through our transformative time together because Tien is a highly skilled teacher/wizard/coach. He showed me how to access myself as Source and along the way I laughed, cried, and complained about doing my straightforward but powerful homework. The tools and techniques Tien gave me still ring in ears! I am so thankful for his coaching and ability to get me laughing at myself too! So if you're struggling, don't do it alone and hire Tien!
---